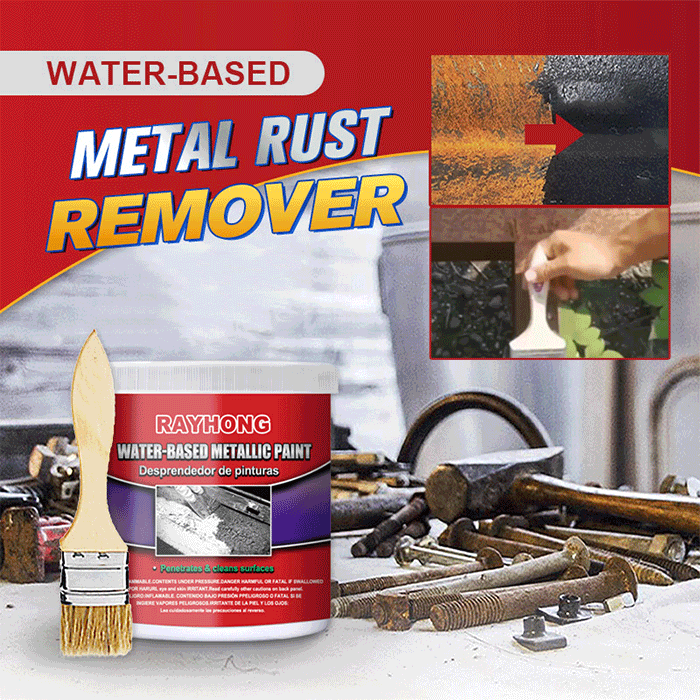 Overwhelmed by all kinds of metal rust?

This metal rust remover will help you solve your problem easily, it is easy to use, has a high stain removal capacity and does not damage the metal, a good helper for rust removal.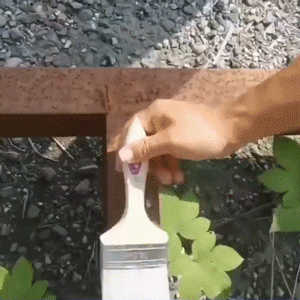 It turns existing rust into a protective black polymer barrier which is weather resistant and adapts to various environmental climates while giving a fresh coat of paint to metal objects, providing twice the rust protection for the metal itself.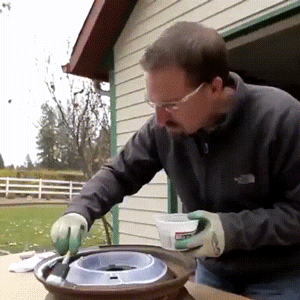 This anti-rust treatment prevents future rust and corrosion from the source by isolating the moisture in the rain and snow. It is like creating a strong protective barrier for the metal and there is no need to worry about the metal objects exposed to the rain and snow being corroded and rusted again.
MAIN FEATURES
[Quick rust removal]
Apply this product to the metal surface and leave for about 20 minutes, the rust will gradually disappear and a black protective film will gradually form. This product removes rust quickly and at the same time forms a protective film to prevent secondary corrosion. No more scraping, sanding or grinding!
[High rust removal capacity]
This product is a high purity, highly concentrated liquid that quickly penetrates into the deeper layers of metal rust, further destroying the internal structure of the rust, making it a fast and efficient rust remover. It can quickly and  easily remove rust and restore the  original color of metal objects.  It revives and protects iron and metal surfaces of automobiles, car frames, dumpsters, equipment, railings, chains, etc.

[Easy to use]
This product is liquid and highly liquid, wipe dust and water spots off the metal surface, to use it simply take a portion of the product with a brush and apply it evenly to the metal surface, (thicker rust can be applied thicker) and leave for about twenty minutes.
It is non-combustible, low VOC, water based treatment, non-toxic and environmentally friendly. Universally suitable for indoor and outdoor use.
 [No damage to metal]
After using this product, it will not break the original appearance of the metal and will not have side effects on the metal. Instead, the protective film created during the application process will further protect the metal and prevent secondary corrosion.
FEATURES
Material: Water-based primer
Net Content: 100g
Product size: 6.4 x 5 cm
Weight: 120g
Package includes: 1 * rust remover + 1 * brush

Warm Tips:
1 kg of product can brush 5 to 15 square meters or more, depending on the thickness of your brushing. (The thinner you brush it, the larger the area. Conversely, the thicker you brush it, the smaller the area.)
Do not apply this product if surface temperatures are below 50°F.
Store in a cool, dry place away from freezing or temperatures above 100°F.

REMARK
Due to manual measurements, please allow slight measurement deviations.
Due to the different display and lighting effects, the actual color of the item may be slightly different from the color showed on the picture.