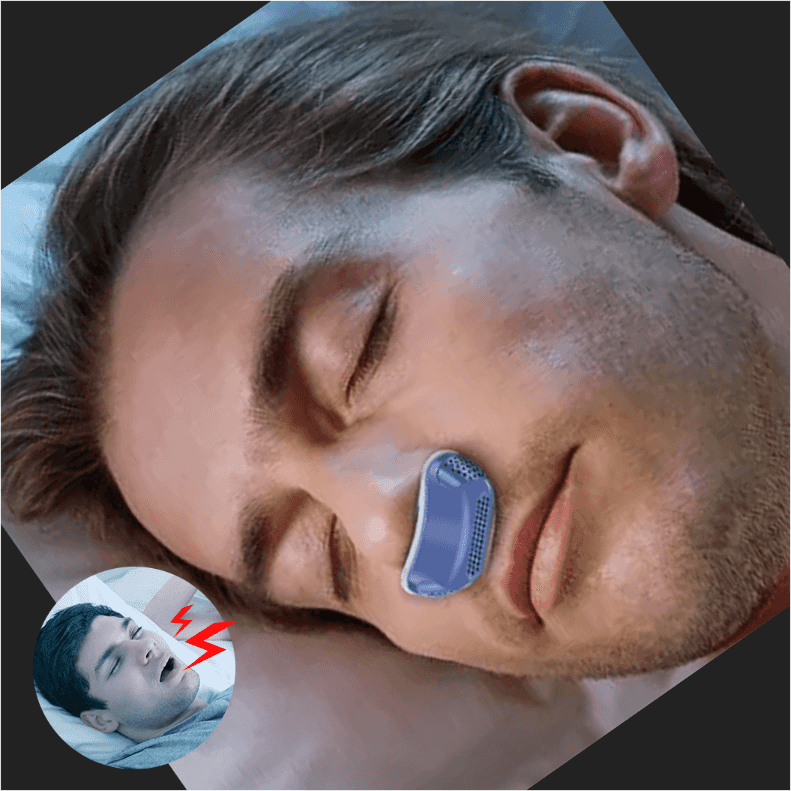 The First Hoseless,
Maskless, Micro-CPAP
Anti-snoring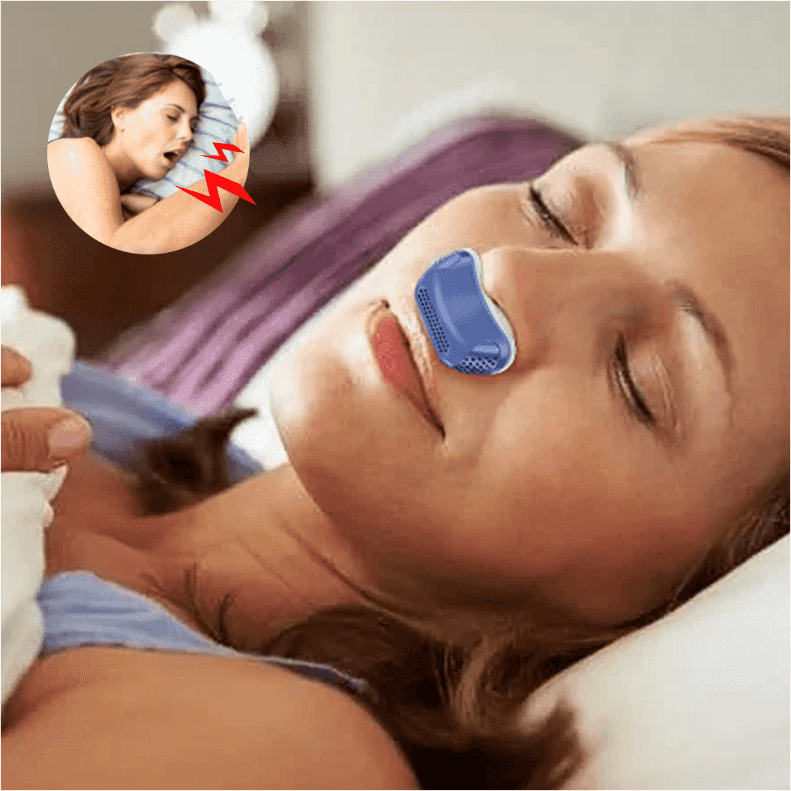 Comfortable and
high-quality materials
Anti-snoring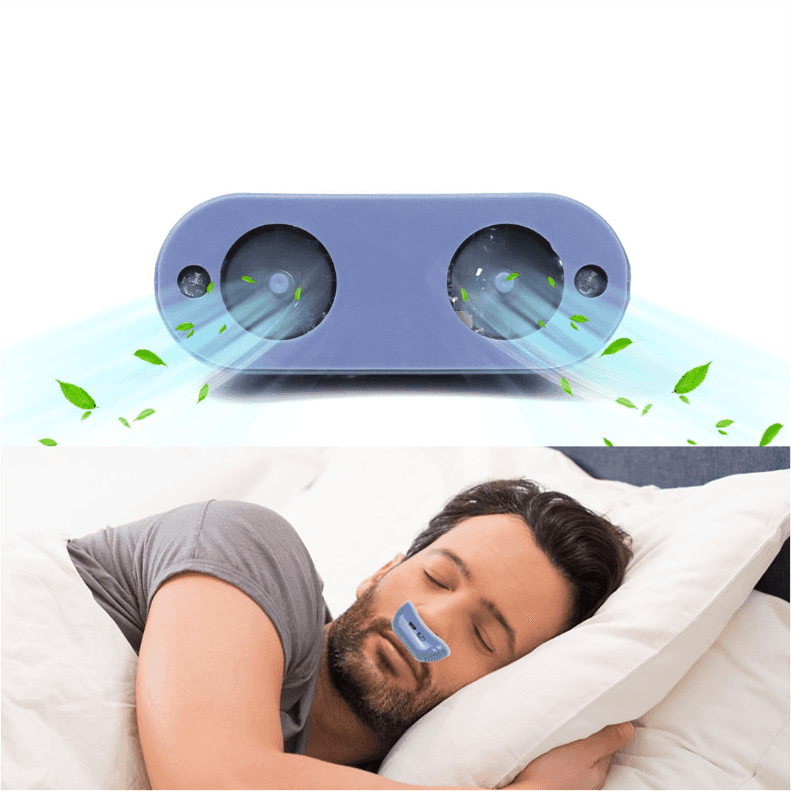 Twin Turbo Fan
DesignScientific Oxygen Supply
continuous positive airway pressure cycle
Effective nightStop S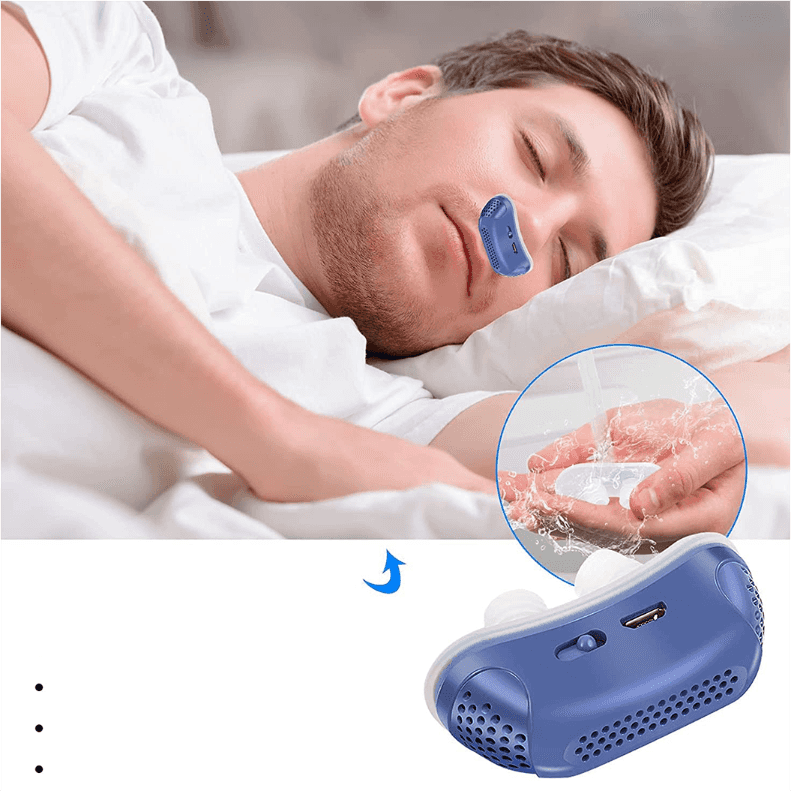 New upgrade
snoring solution
Effective that night
Stop snoring easily
Sleep comfortably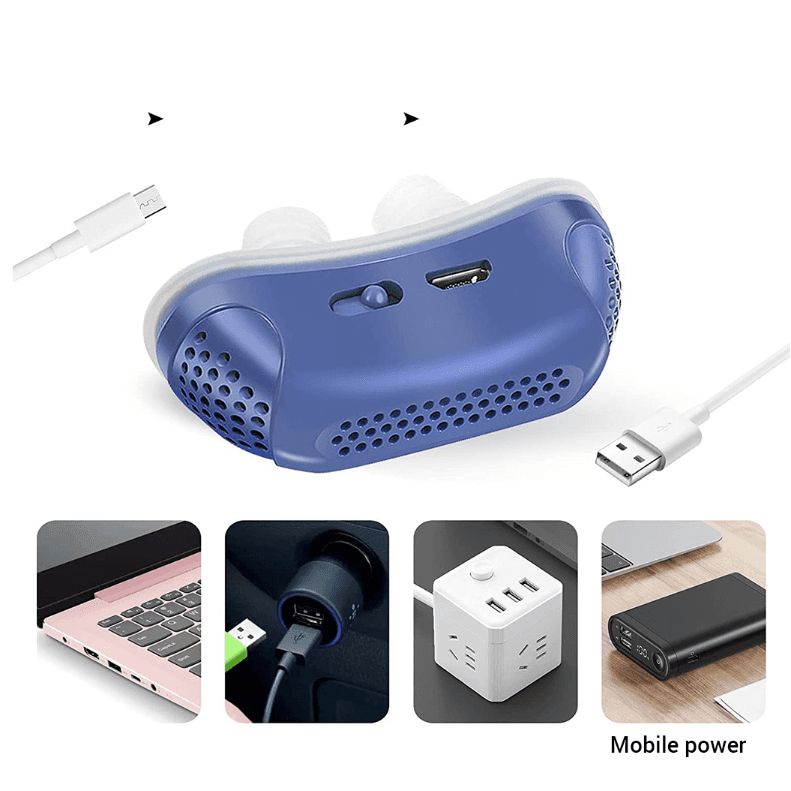 Easy Charging Anywhere
Long battery life
Convenient charging
Computer
Car charger
USB adapter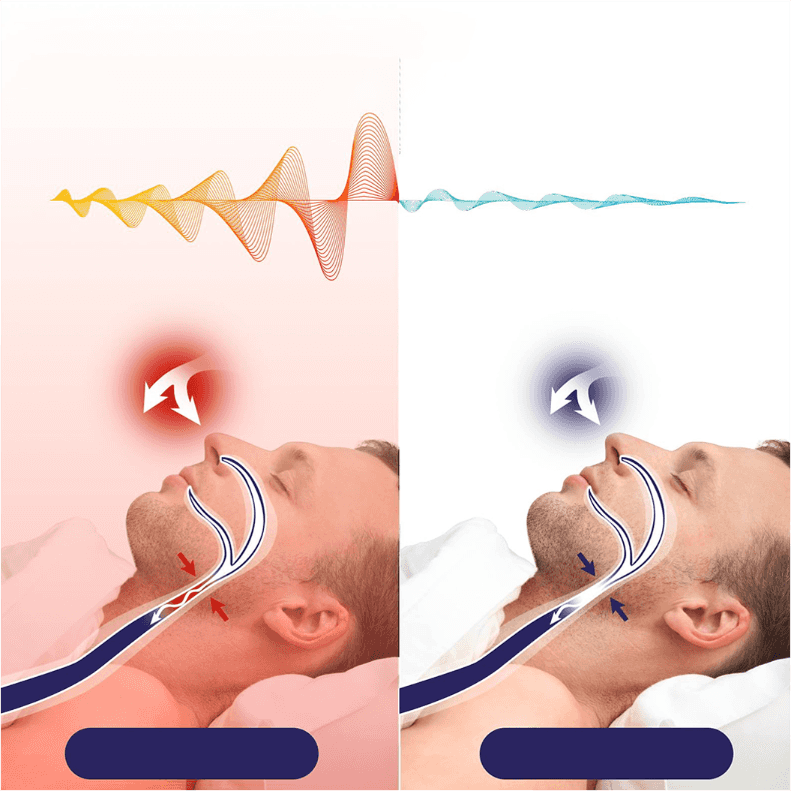 Science, Effectively Relieve Snoring
Changes in the trend of breathing before and after use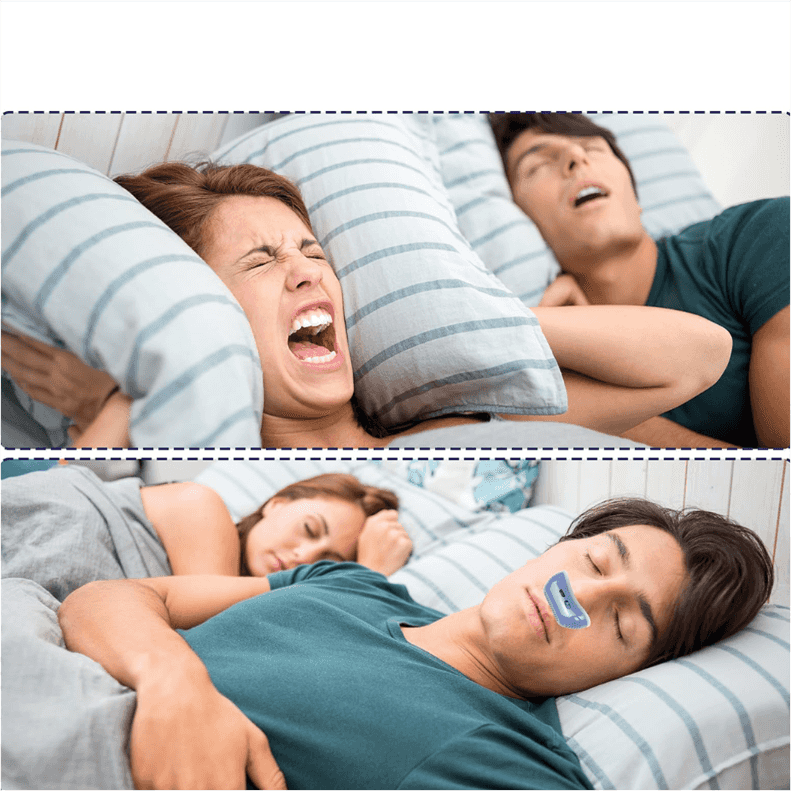 Effectively Solve SnoringAnd
Give You a Quiet Night
Clean & Fresh Air All Night Long
Keep you away from harmful air. Healthy Sleep
Smell
Bacteria
Mold
Benzene
Ammonia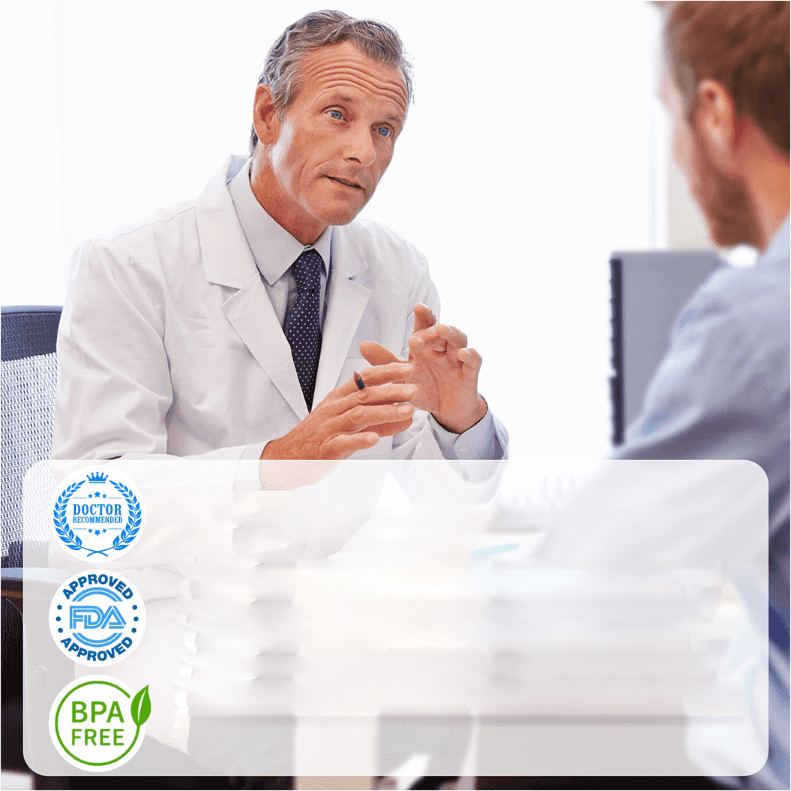 Doctor Highly Recommended!
Physiotherapy with an anti-snoring device.The snoring appliance is placed in the nasal cavity and theairway is dilated so that the airflow through the pharyngealcavity and soft palate reduces the vibrations and eddiesgenerated by the uvula
Breathing is kept smooth, thus reducing or eliminating snoring









Buy it now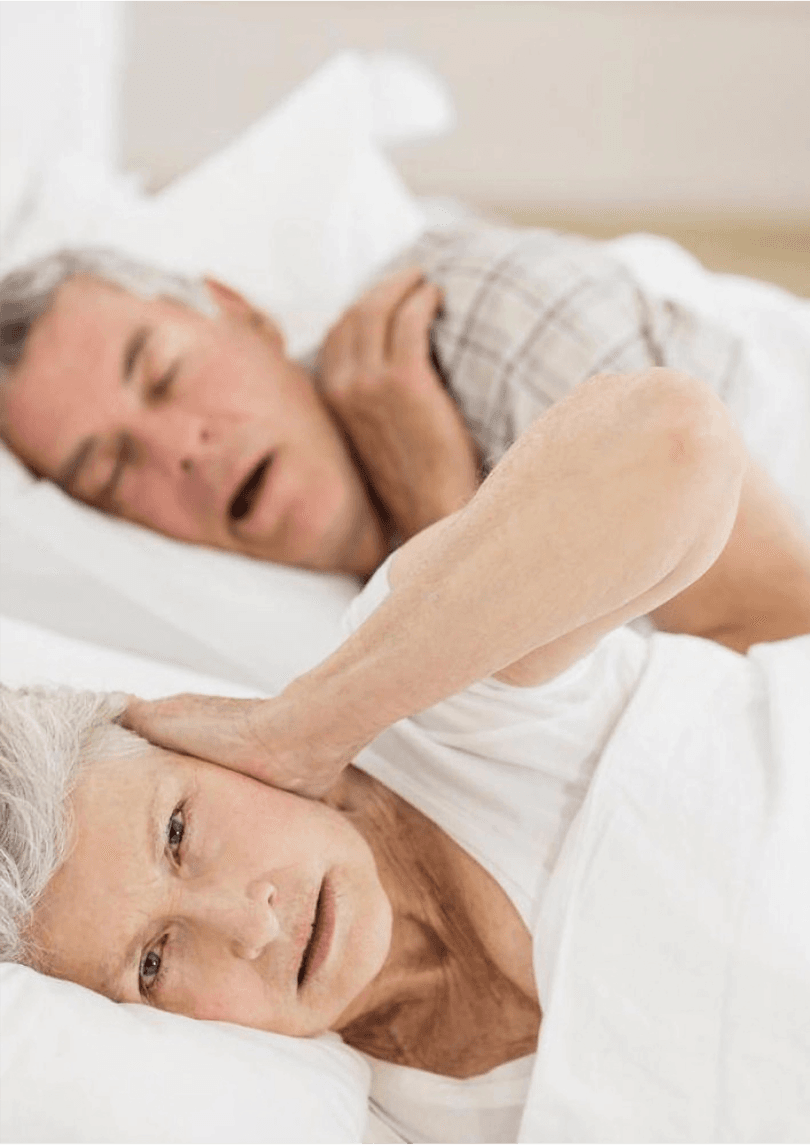 liberates you
from sleep apnea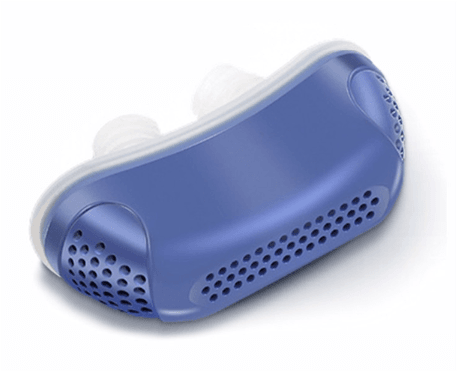 You are right. We have invented a miniature CPAP device, which has no hose, rope and mask. We do this because too many people have sleep apnea and too many people do not wear CPAP masks. Who can blame their masks and hoses?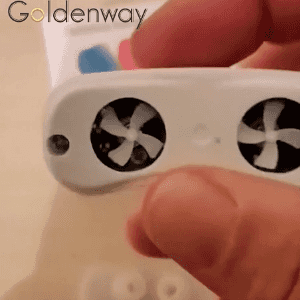 Introducing thefirst hoselessmaskless, cordlessmicroCPAP device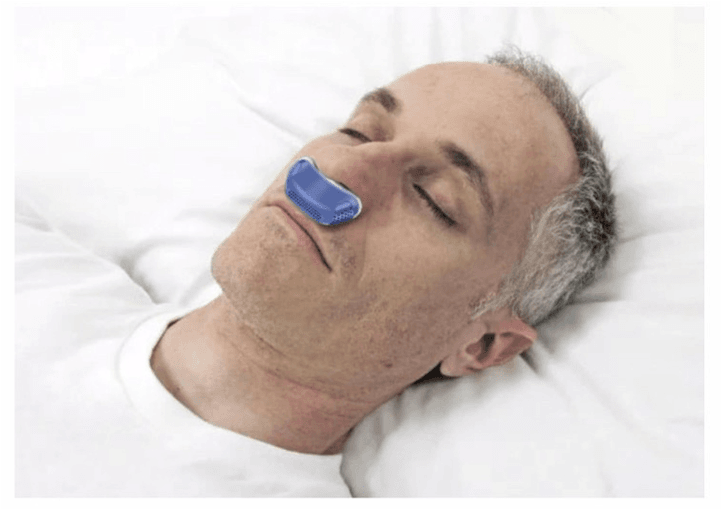 Obstructive Sleep Apnea (OSA) is typically caused by ablockage of the airway when the soft tissue in the rear ofthe throat collapses during sleep. Untreated, OSA causesa number of serious health problems, including highblood pressure, cardiovascular disease, memoryimpairment, weight gain, and headaches. The standardtreatment for OSA is what is known as "ContinuousPositive Airway Pressure," or CPAP
Double eddy
current gas supply
Our anti-snoring solution uses high-precision sensors to detect your respiratory frequency. Our snoring stopper adopts double swirling air supply technology to keep your breath unblocked and the air flow through smoothly, thus directly solving your snoring troubles!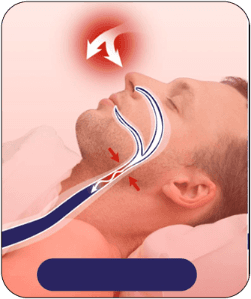 Before use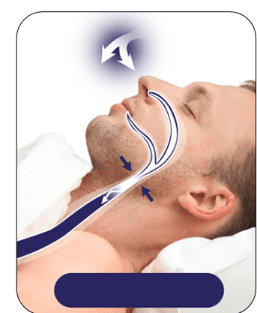 After use
This device's design is a combination of severalinventions, the chief of which are the micro-blowersoriginally intended for heat regulation for chips incomputers, These micro-blowers are entirely containedwithin this device so there is no need for external airhoses. Each device is battery-operated, so no need forany power wires. Just "plug" the comfortable budsinto your nostrils and breathe all night long

liberates
you
CPAP machines can alleviate this problem, but their poor design causes sleep apnea patients to give it up: 80% of CPAP users stop using it within a year. The device intends to change a revolutionary design that will work with any other CPAP machine and the patient will not have to deal with cumbersome,An uncomfortable mask.

liberates
you from
themask mess
Imagine that you can not only have a good sleep, but also sleep hundreds of times. Think about the health problems you will avoid. Think about the energy you will have. Think about how much your work efficiency will improve, how many car accidents you will avoid, and even your golf barrier will be reduced by 3 strokes. In short, think about when you start using this device to control your sleep apnea,How liberated you will be.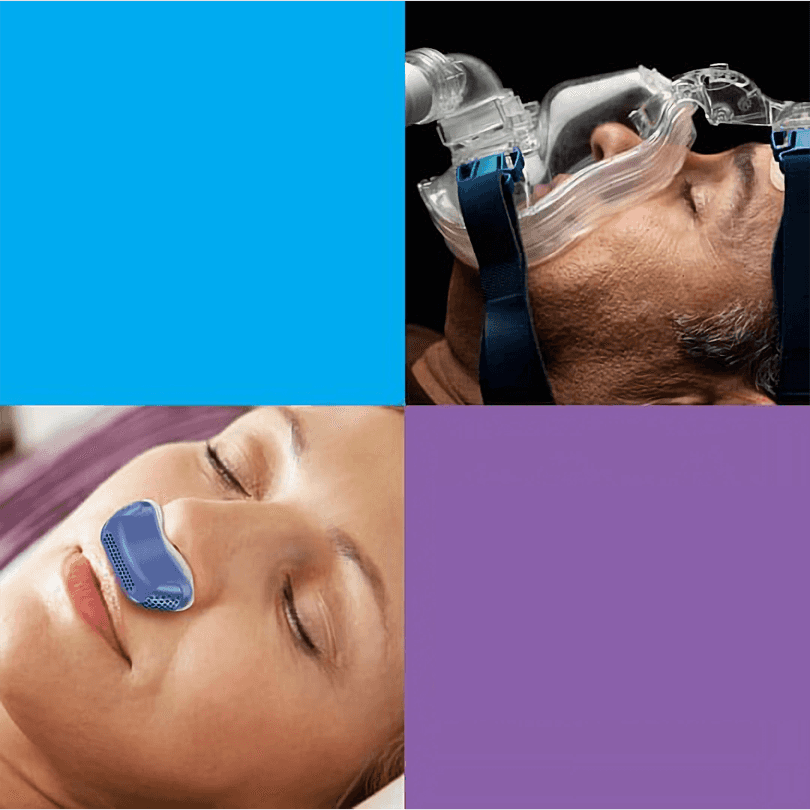 With your helpwe
can liberatesleep
apneasufferersev
erywhere.
lntroducing
thefirst hoseless
maskless,
cordlessmicro-CP
AP device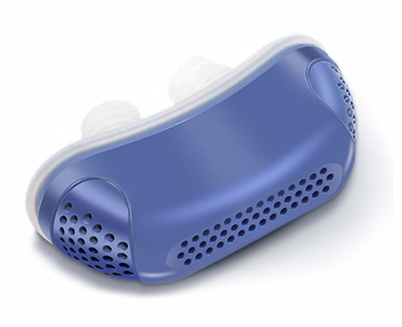 BUY 1
Save 50%
50% OFF
Buy now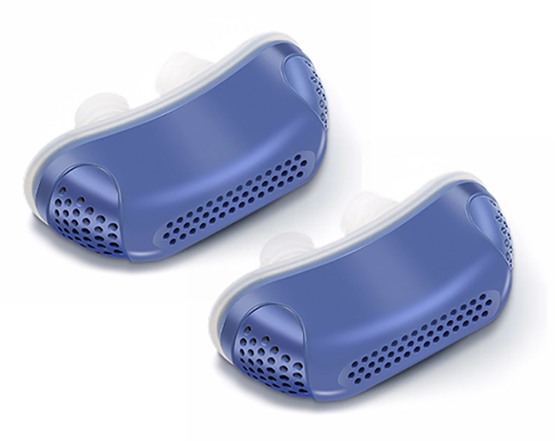 BUY 2
Extra $4 OFF
Buy now
Most Popular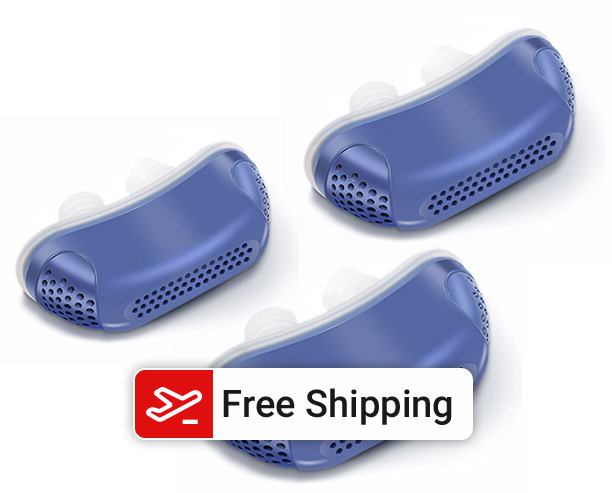 BUY 3
$18.33 / Pc
Buy now

FREE SHIPPING
Best Value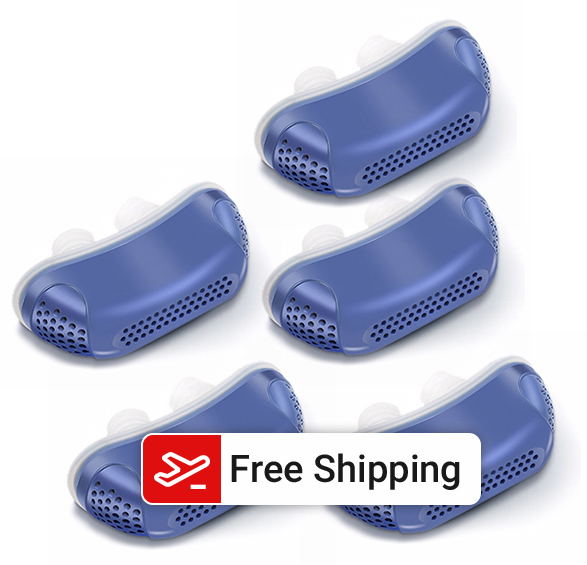 BUY 5
$13.99 / Pc
Buy now

FREE SHIPPING