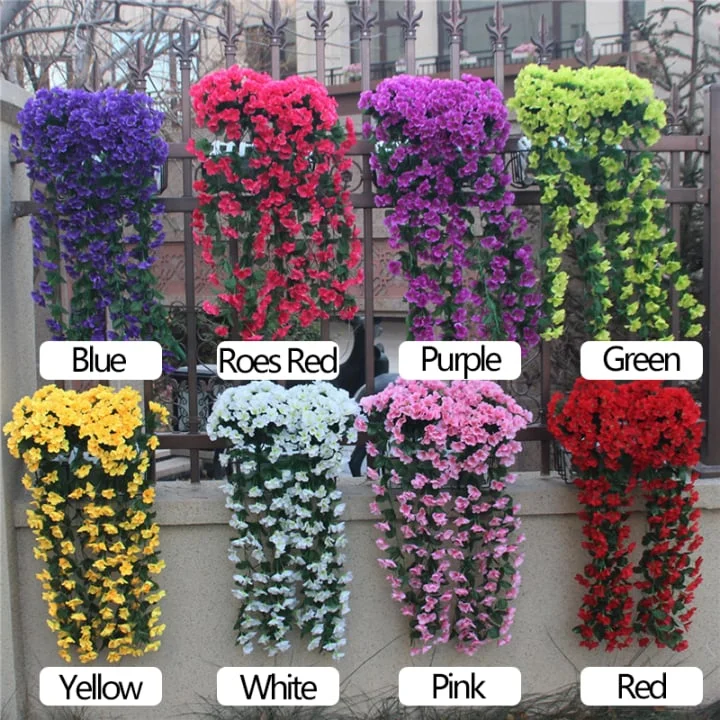 🌺Add classic, floral flair to any space or event with this beautiful orchid bouquet!🌺🌷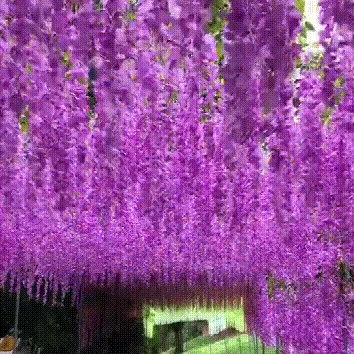 🌺The flowers are vibrantly colored, Pure natural style, simple and elegant.
🌺We think that more bunches of flowers together are the most beautiful, you can choose more bunches!
🌺Hang it from a windowsill planter, hanging macrame planter, or garden ledge for a perfect touch of romantic warmth.
This bouquet of flowers flows gracefully downwards from the main heart of the plant, creating a plump appearance.
[Simple Installation] Outdoor faux vine is easy to bend for hanging and takedown, put directly into the basket or inserted in the soft object.
[Wide Range of Uses] Violet Silk Vine Flowers is the perfect to create romantic for any ceremony. 
[High-quality Materials & Reusable]Made of fabric material Silk cloth and plastic premium quality, poisonless and harmless.

[Craftsmanship]

 Artificial flowers and leaves, fresh color, The flowers never wither and fall, looks beautiful, soft petals, Leaf texture clear, shiny surface of the blade, vivid realistic and lifelike.
SPECIFICATIONS:
The total length is 85cm (33.5 inches)
Width is about 30cm (11.8 inches)
8 Colors
220 Flowers
Material: Silk cloth and plastic premium
Package includes:
1 x Vivid Artificial Hanging Orchid Bunch